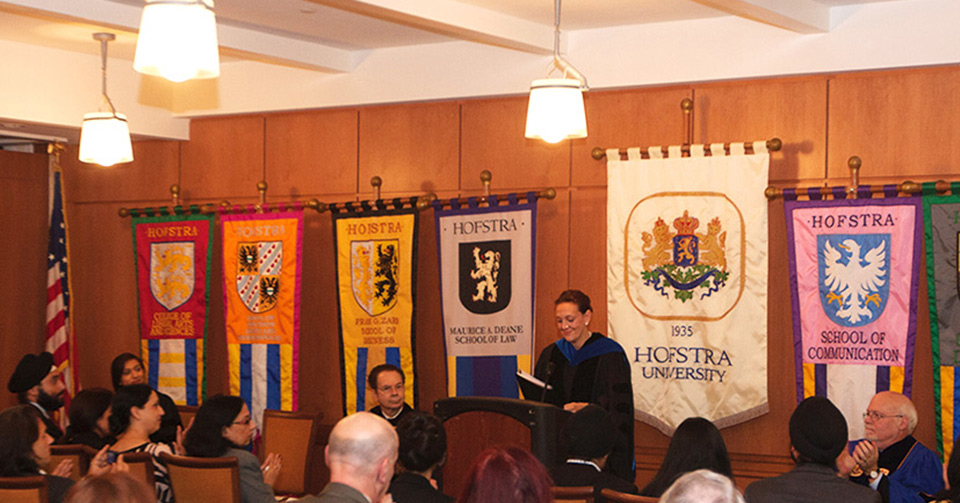 The Sardarni Harbans Kaur Chair in Sikh Musicology was established at Hofstra University in 2012 by Dr. Hakam Singh, and the position is actually held by Prof. Francesca Cassio.
The purpose of the Chair is to establish this new discipline in the international academic world, analyzing its aspects through the lens of traditional and contemporary methodologies including the Indian and Western musicology, ethnomusicology and anthropology of music.
This interdisciplinary approach will not only facilitate the understanding of Gurbānī Sangīt among Western students and scholars, but we hope it will cast a light on the contribution of the Sikh Gurus to Indian music and culture.
Among the activities of the Chair: lectures and concerts of visiting scholars from abroad, independent studies, research projects, fieldwork and scholarships in India.
Sikh Musicology at Hofstra University