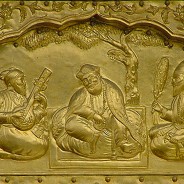 In 1994, during my fieldwork on dhrupad, I was introduced to the musical tradition of the Sikh Gurus by Bhai Baldeep Singh – a contemporary exponent and a pioneer of the Gurbani kirtan revival- whose repertoire includes masterpieces that were originally composed by the Sikh Gurus and the Bhagats. My initial interest, in fact, was in the Gurbani dhrupad compositions as they were transmitted from the Sikh Gurus' era (15th- 18th centuries) to the present time within the lineage of the Hazoori ragis Bhai Avtar Singh and Bhai Gurcharan Singh...
read more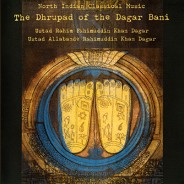 From 1992 onwards, I have engaged in extensive research on dhrupad, a medieval genre of Indian vocal music. Dhrupad is the most authentic expression of northern Indian classical music, particularly with regard to the performance of the ragas (melodies) and the vocal techniques connected to the Yoga of Sound (Nada Yoga). To this topic I have dedicated my dissertation and degree in Ethnomusicology at the University of Rome "La Sapienza", doing fieldwork between 1992 and 1999 among the Dhrupad community of singers in India and abroad. I owe my...
read more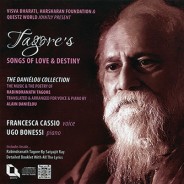 My association with Rabindra Sangeet, the music composed by the Bengali poet Rabindranath Tagore, goes back to my childhood. Tagore was my first introduction to Indian poetry, and when I met Dr. Reba Som in 2002, her voice revealed to me the beauty of Rabindra Sangeet. Moved by this experience, in 2003 I produced the first of Reba Som's CDs: Tagore: Selected Songs, published by Terzo Millennio ed. and SAREGAMA. My fascination with Tagore's music deepened when in 2007 the Harsharan Foundation put me in charge of the performance and recording...
read more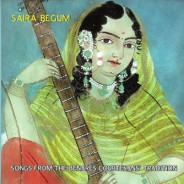 In 2004 I completed my PhD in History and Analysis of Musical Cultures (Ethnomusicology) at the University of Rome La Sapienza, under tutelage of Prof. Giovanni Giuriati. The dissertation was on Female Singers in Hindustani Music, an original research with fieldwork on gender studies in Indian music with particular focus on female thumri singers. The Doctorate was in affiliation with the Benares Hindu University (India), and it was carried out under the guidance of Prof. Ritwik Sanyal. During my fieldwork I travelled throughout India –...
read more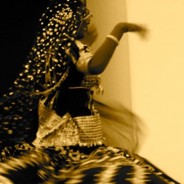 In 2010-2011 I spent a year in the Thar desert in Western Rajasthan (India) serving as artistic director of a local cultural centre. During my stay, I had the chance to be in touch with some native tribes such as the Kalbelya, Manganiar, Langa and Bhopa, developing an interest in their traditional music and dance. My research was especially focused on folk ragas and repertoires that might cast a light on their connection with the classical as well as the Sikh Gurus' tradition. In particular, I worked with a group of Langa musicians from...
read more