Past lectures and concerts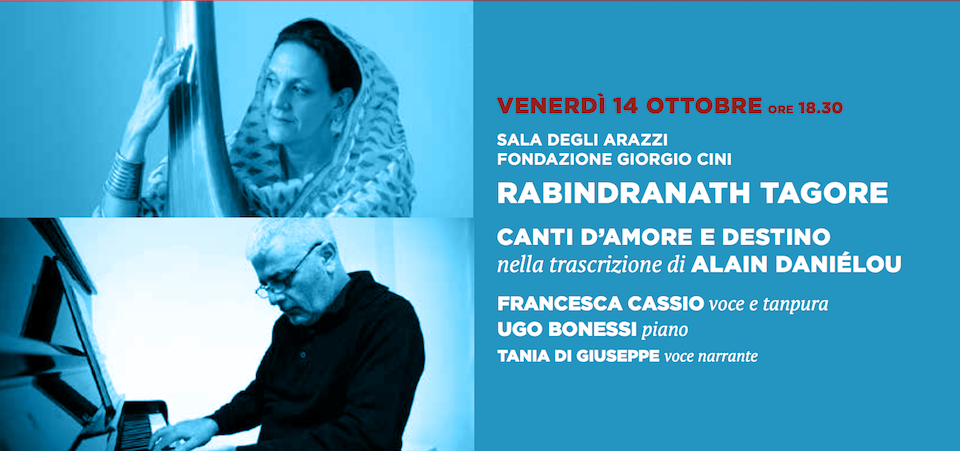 Dr. Cassio performing the Tagore Songs of Love and Destiny, in the transcription of Alain Danielou for voice and piano. Venice, October 14 2016.
February 26, 2016: "The Sonic Pilgrimage in the Sikh Tradition"
Lecture and Concert.
Music and Poetics of Devotion in the Jain and Sikh Traditions Conference. Loyola Marymount University, Los Angeles.
March 4th, 2016: "Gurbānī Kīrtan: a distinctive genre of Sikh music, at the crossroads of the Hindu and Muslim traditions."
Lecture and Concert.
South Asian Music Conference, TSAI Auditorium, Harvard University, Boston.
April 7th, 2016: "Female Performers of Gurbānī Kīrtan"
Lecture and Concert.
Sound and Spirit Conference (IRCPL), Columbia University, New York.